History of Hope Hollow…The House
The home the Clark's named "Hope Hollow" was featured on WOSU's "Columbus Neighborhoods: My New Old House."
"Architect Tim Lai tours Hope Hollow to learn about the home's history and how it is being used to offer welcome, hospitality and hope to cancer patients."
When Hope Hollow's founders purchased the house, they named "Hope Hollow," their vision was to offer cancer patients and their loved ones a home away from home as they traveled to Columbus, Ohio for medical treatment. The intent was to utilize it not only as their personal residence but as a place of welcome for cancer patients and their loved ones. The original intention of hosting a few cancer patients each month changed as it became apparent that the overwhelming need for lodging was far too great for one home. Hope Hollow's mission has expanded to providing lodging at local hotels while the home remains the heart of Hope Hollow.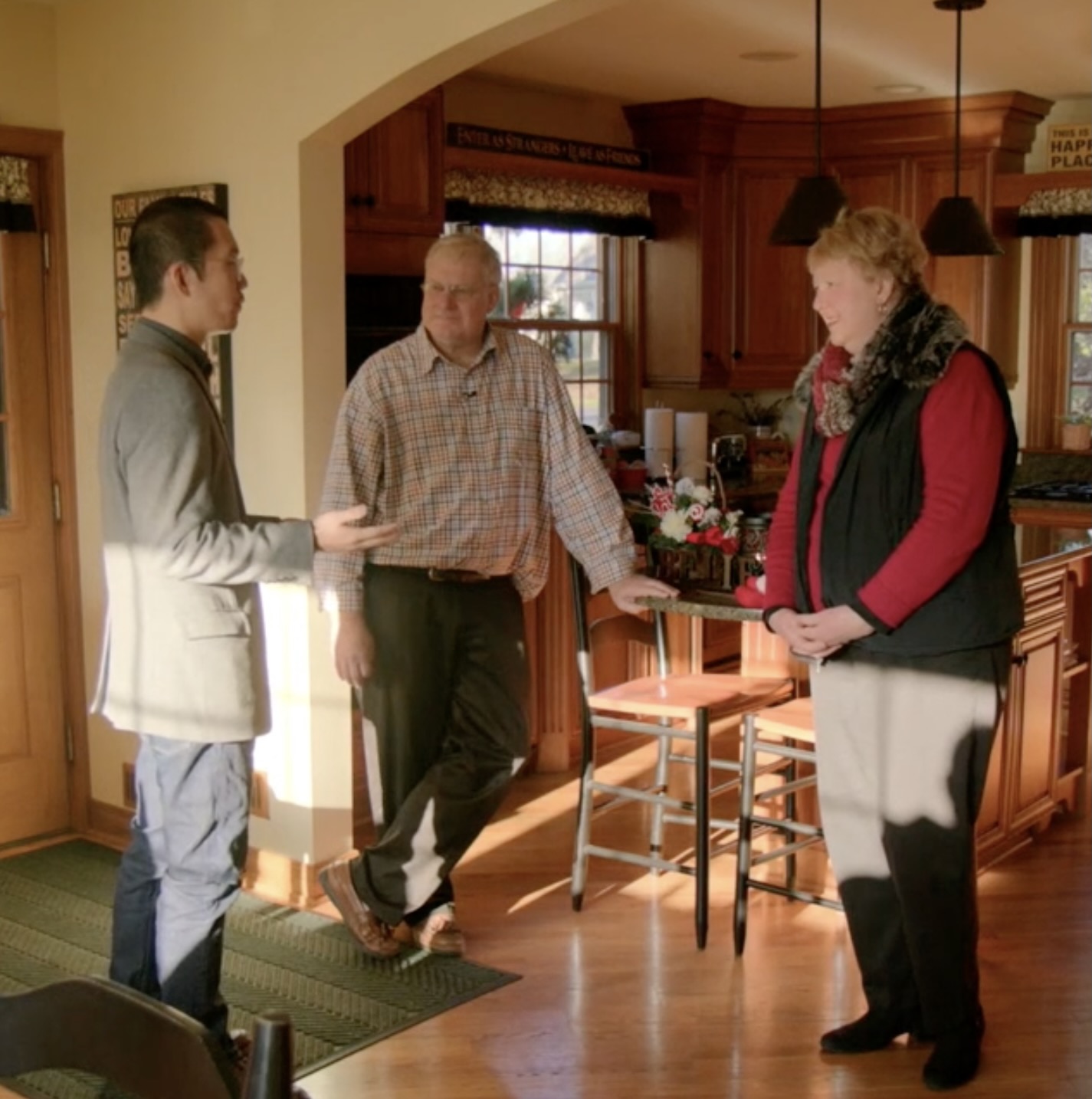 Within the home… the founders provide respite for cancer patients, host community gatherings, retreats, meetings, as well as carry out operational duties to ensure that cancer patients and their loved ones, who are financially in need, have access to lodging, nutritional meals, transportation assistance and emotional support, at no cost, while receiving cancer treatment in Columbus, Ohio.
The residence was designed for the Meek Family in 1939 by a prominent Columbus architect, Thomas Tully. Over the years this beautiful country property, which originally sat on the banks of the Olentangy River, was a sheep farm that included an apple orchard. The home has the unpretentious and rambling character of a New England country home, including stone walls and mature trees. A towering sycamore stands watch over all, including those who to this day return to visit their childhood home.
Every effort was made in the design of the landscape and the restoration of the home to create a warm, inviting, and relaxed space. After spending a day navigating the hospital environment… the hope is that upon arriving at Hope Hollow, visitors will feel they have come home.