The Potato Soup Story
In this video… cancer patient, Sarah Bond, and her mother, Mary Beth Bond, recall the story of Hope Hollow's co-founder, Jane Jacquemin-Clark, making their family's potato soup recipe and bringing it to Sarah in the hospital.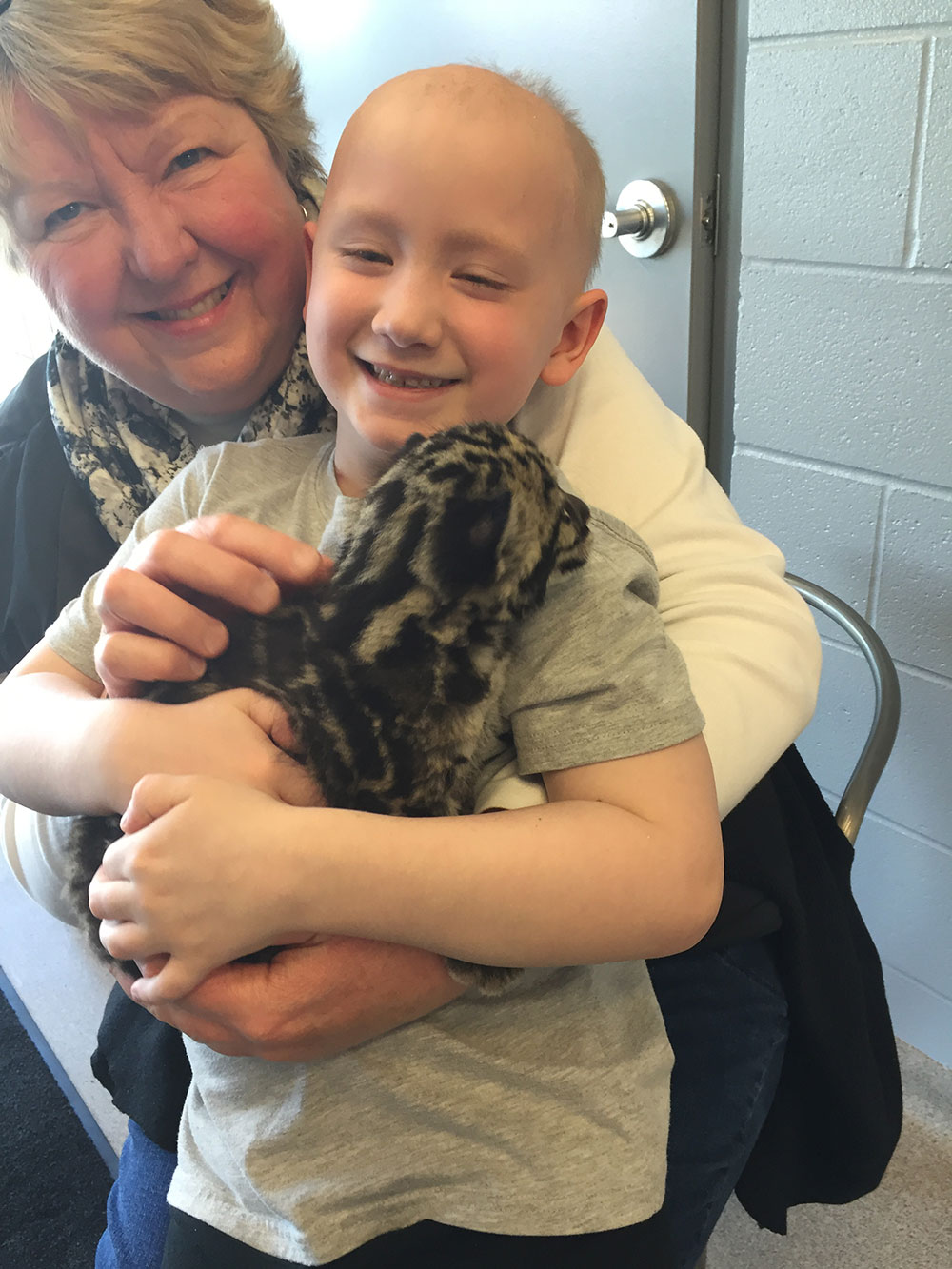 Aiden's Story
Aiden, a young boy who was diagnosed with brain cancer, formed a special bond with Hope Hollow's co-founder, Jane Jacquemin-Clark. Aiden and Jane shared many laughs and memories. This photo is of the two of them during a visit to the Columbus Zoo, celebrating the completion of Aiden's radiation treatments.
Two days before Aiden died of brain cancer, he told his mother as she was tucking him in to bed that he wanted to say a prayer…his prayer was…"I want to pray for everyone in the whole world that they be happy and healthy."
Jenny's Story
Jenny, a nurse and mother from Dayton, Ohio, was diagnosed with breast cancer. After receiving a second opinion, Jenny decided it would be best to pursue treatment at The Ohio State University's James Cancer Hospital in Columbus, Ohio. This decision would require stepping away from her job and substantial travel for treatment. Jenny was referred to Hope Hollow by her social worker and was able to stay in the Clark's home, named "Hope Hollow." Jenny and the Clark's formed a special bond and stay in close contact. Today, Jenny is a member of Hope Hollow's Board of Directors.
"It was the most devastating moment I'd had … and I had known Jane for all of 24 hours, but she was able to get me through that. She hugged me and helped me and was just the most comforting person. It was like having family here that couldn't come from back home." —Jenny Turner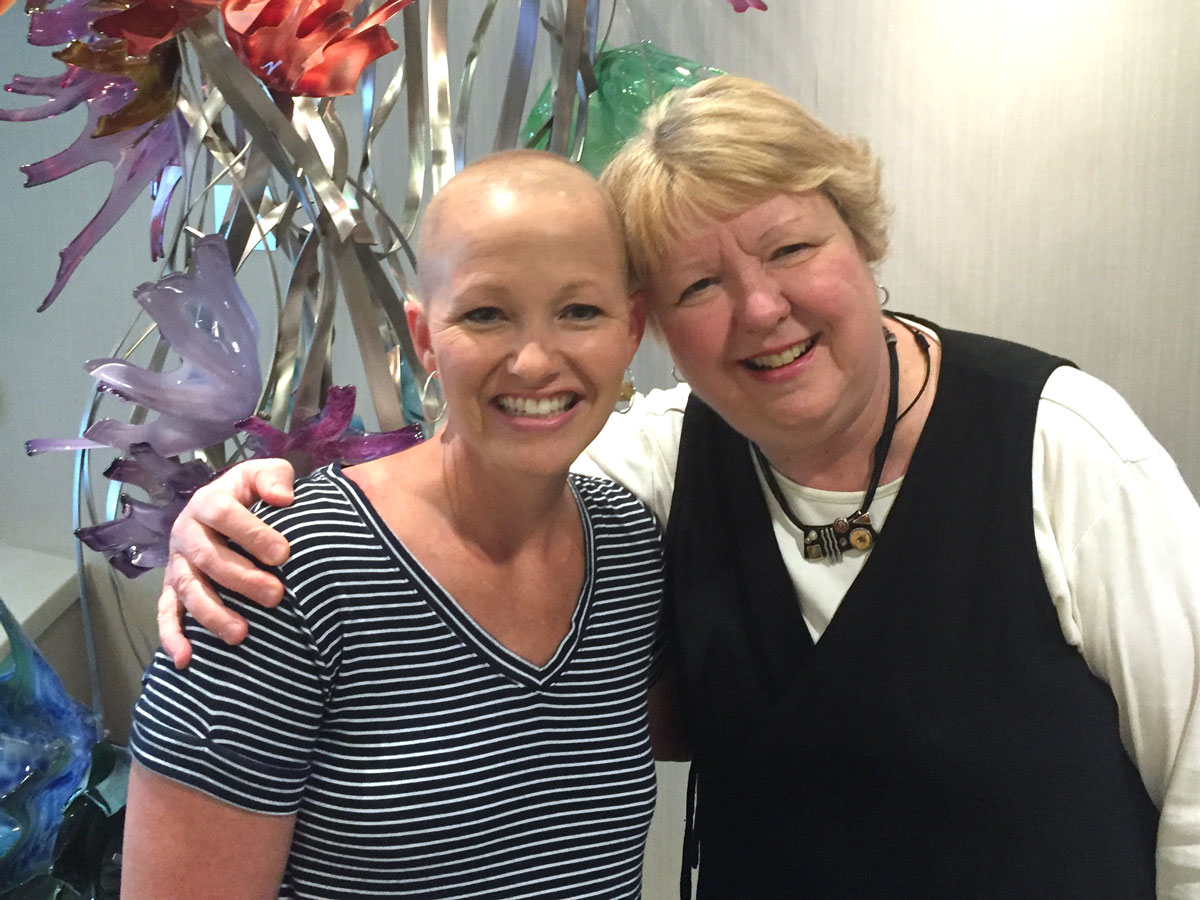 Tori's Story
Tori was 29 years old when she was diagnosed with stage 4 metastatic breast cancer. In the video, Tori tells her story and talks about her relief in having lodging in Columbus, provided by Hope Hollow, so that she did not have to endure constant travel for her appointments.
Cody's Story
Cody, a young man from Virginia who was diagnosed with bone cancer, traveled with his mother to Columbus, Ohio for medical treatment. Hope Hollow supported Cody's family while they were away from home and took Cody on a memorable trip to the Columbus Zoo.
"Thank you, Kevin and Jane… after seeing my son's smile today, you are doing exactly what you have set forth to do. You give people a little light in a sometimes dark and lonely cancer world few understand. It was special!" —Loraine Coffman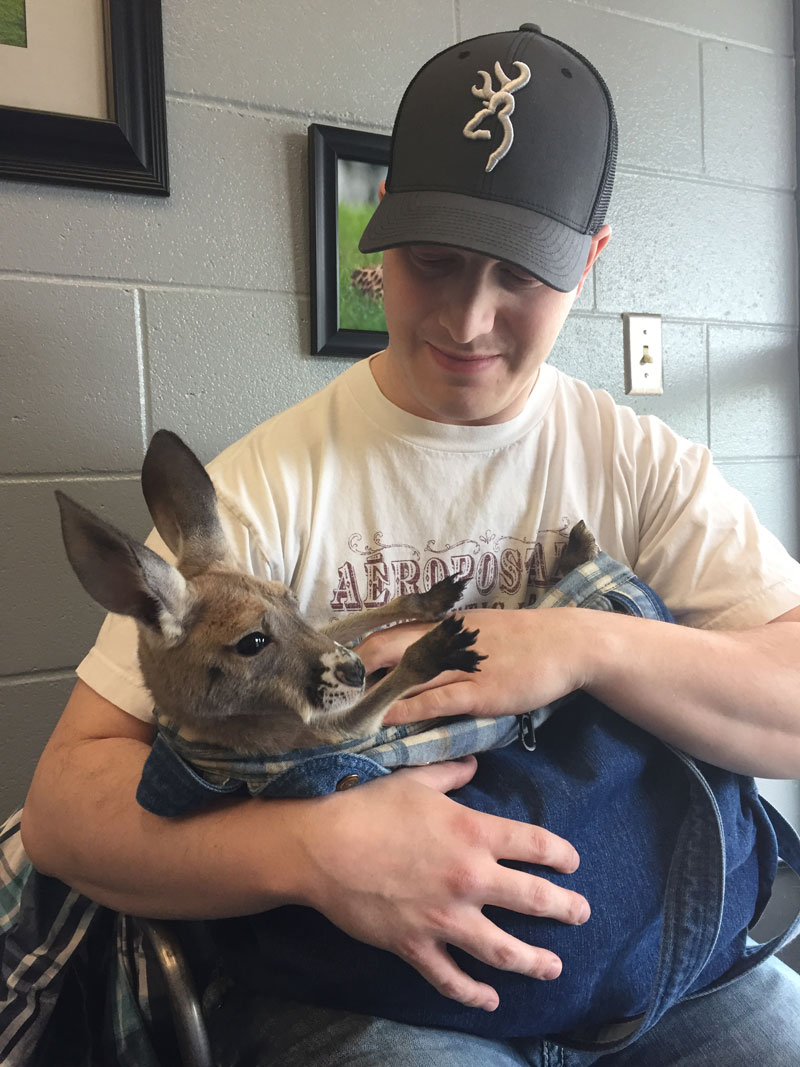 Amy's Story
Amy, a resident of West Virginia, traveled to Columbus, Ohio with her father to be with her mother while she was receiving treatment for leukemia. In the video, Amy talks about realizing that her family would need financial assistance if they wanted to be in Columbus, Ohio to support her mother. Hope Hollow helped by providing lodging and meals for Amy and her family.
Shawn's Story
While Shawn's father, Dan, was receiving treatment at The Ohio State University's James Cancer Hospital, her mother feared she would be unable to afford staying in Columbus, Ohio during her husband's bone marrow transplant. Shawn, pictured with her dad, expresses gratitude to Hope Hollow for providing her mother, Sue, with lodging and emotional support while in Columbus.
"Kevin and Jane have been a true blessing to my parents, as well as our entire family. With their help and support, my mother could focus on Dad and his recovery and we, the family, living 2 hours away, could stop worrying about where Mom was going to be and her safety… knowing she would be fine. God Bless Hope Hollow!" —Shawn Brockert