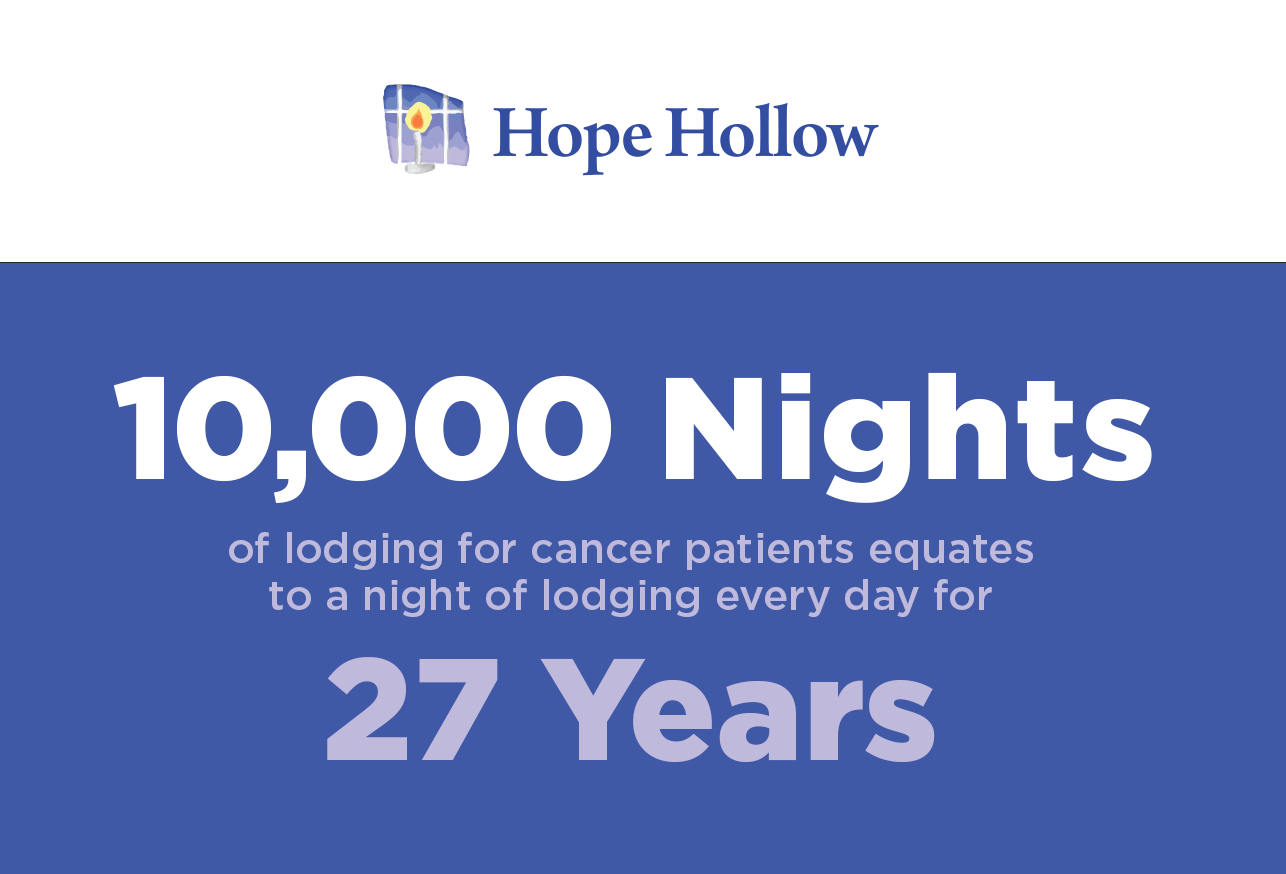 August 2023
Hope Hollow Celebrates Major Milestone
10,000 nights of lodging for cancer patients.
"Living in a small, rural community almost two hours from Columbus makes cancer treatment even more ominous. It's not just the length of the drive… it's going from a gravel road to four lanes of cutthroat traffic. The anxiety of what needs to be faced is compounded by having to get where you need to go to have chemicals or radiation put into your body…overwhelming…Honestly, I was more fearful of the travel back and forth…and that's where Hope Hollow stepped in… Words cannot express my appreciation for the time I was able to stay in a hotel in Columbus between my treatments. The opportunity to rest and relax instead of the anxiety of driving back and forth…so appreciated."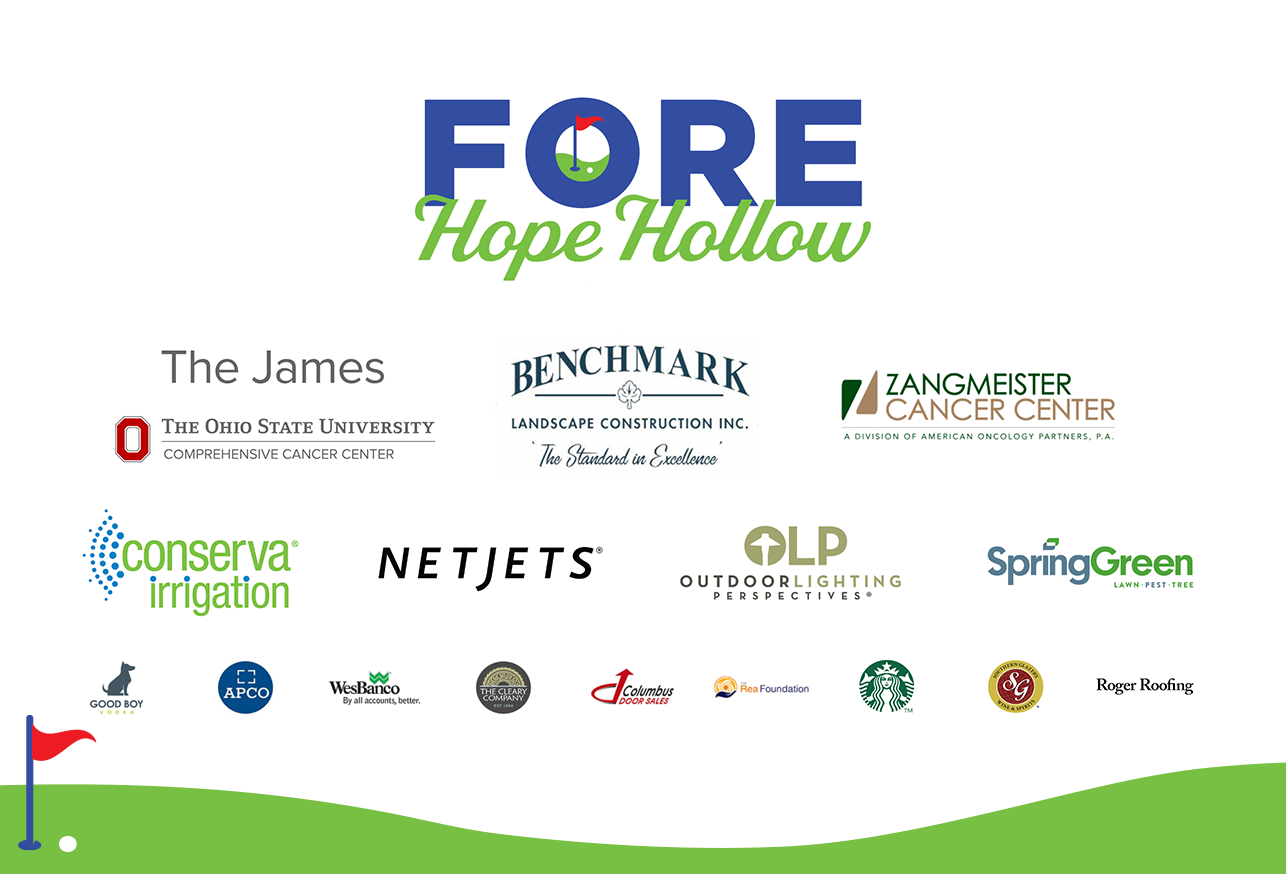 Fore Hope Hollow 2023 Recap
With your help, we raised over $50K… which equates to…
🏢 500 Nights of lodging for treatment overnights or
🚖 2,000 Fuel cards for transportation to treatments or
🧑‍🍳 2,000 Grocery cards or meal assistance during treatment
Hope Hollow is truly a "we" journey, and we would not be successful without the love and support we receive from so many.
We are humbled….Thank you!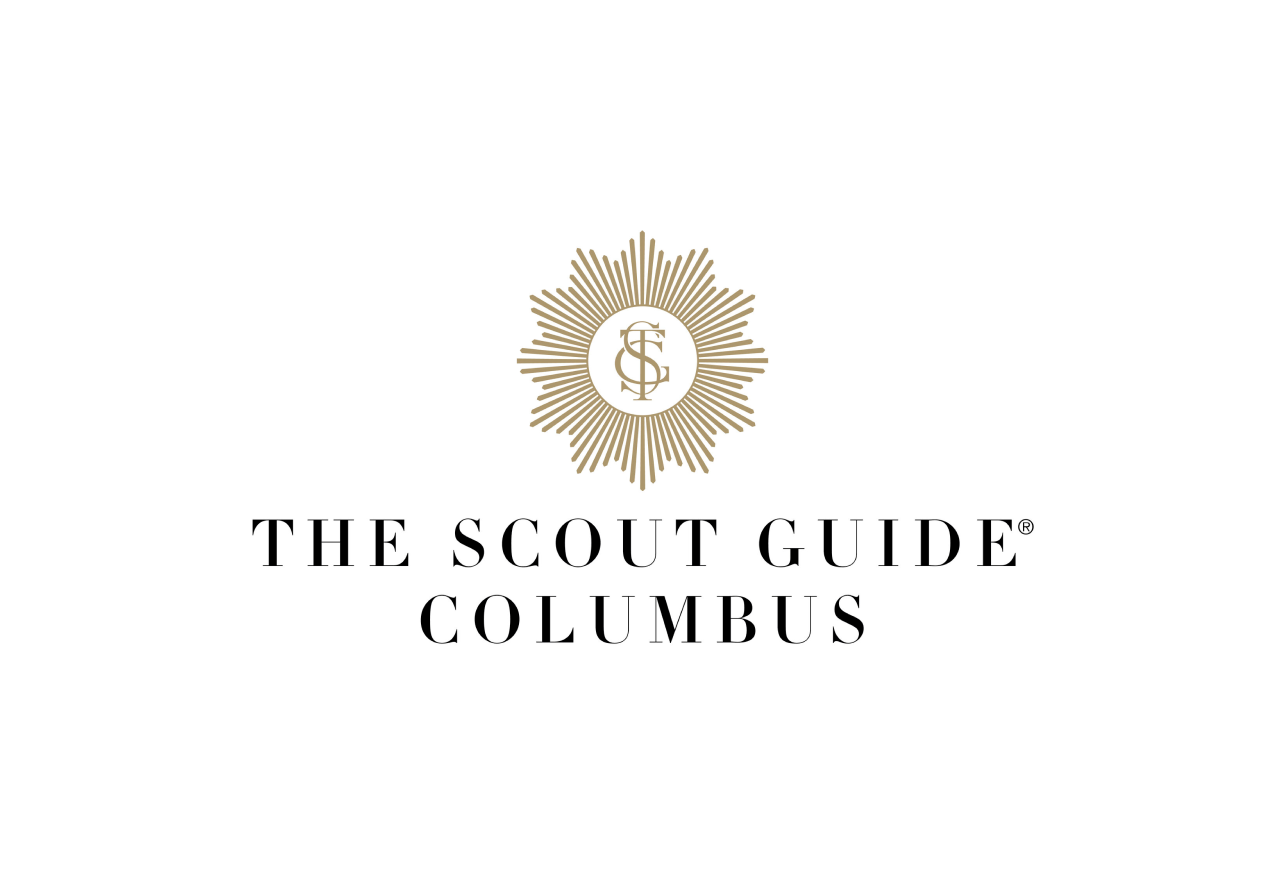 Columbus Scout Guide: "Non-Profits We Love"
It has been said that "strangers are friends we have yet to meet." In the spirit of caring, Hope Hollow helps those to feel at home while traveling away from home. Check-out out new feature in the 2022 Columbus Scout Guide.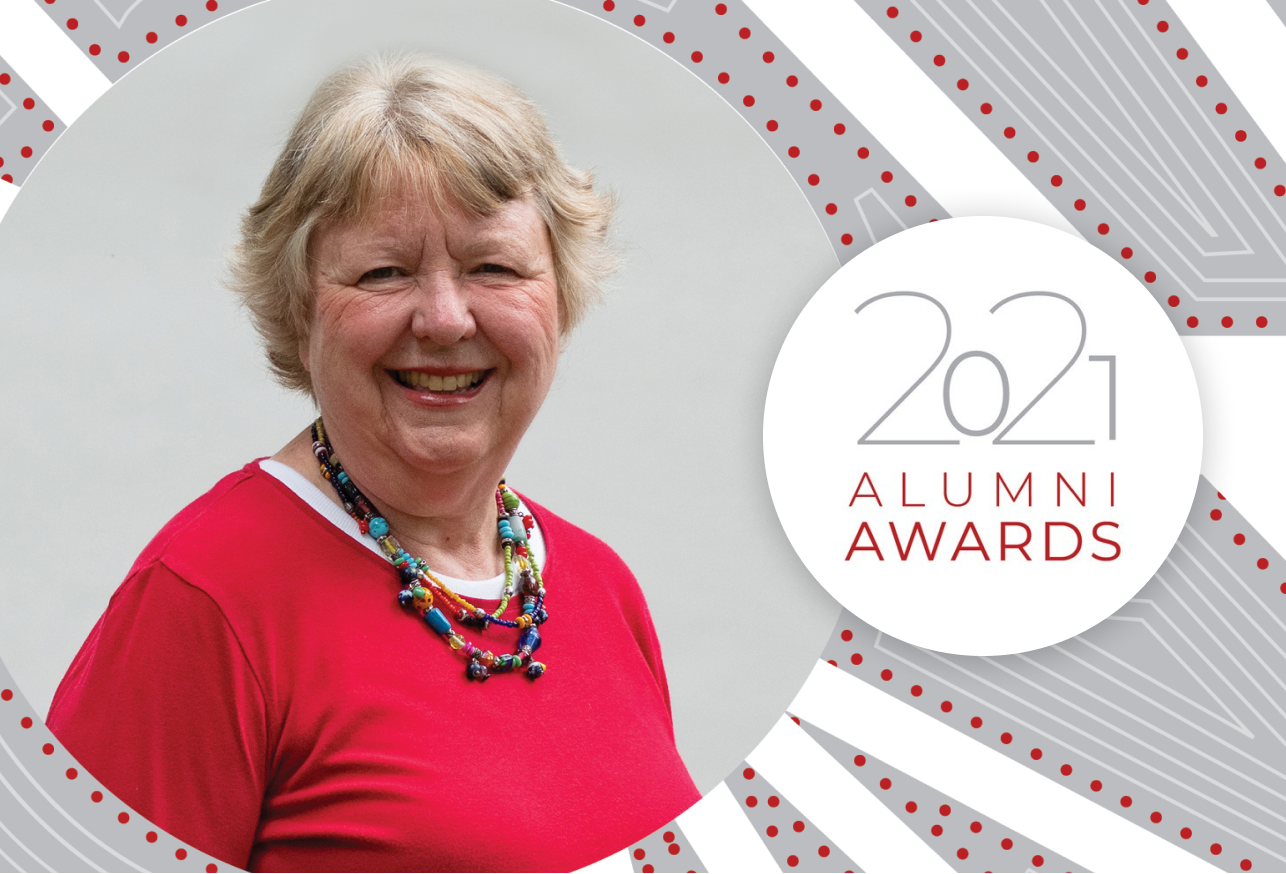 Co-Founder, Jane Jacquemin-Clark awarded an OSU Alumni Citizenship Award
Hope Hollow's Co-Founder, Jane Jacquemin-Clark, was awarded the 2021 Robert M. Duncan Citizenship Award from The Ohio State University Alumni Association. Given to alumni who have distinguished themselves through service to humanity and who best exemplify the university's motto, "Education for Citizenship." Nominees will have performed significant voluntary service to their communities beyond the call of business or professional duty.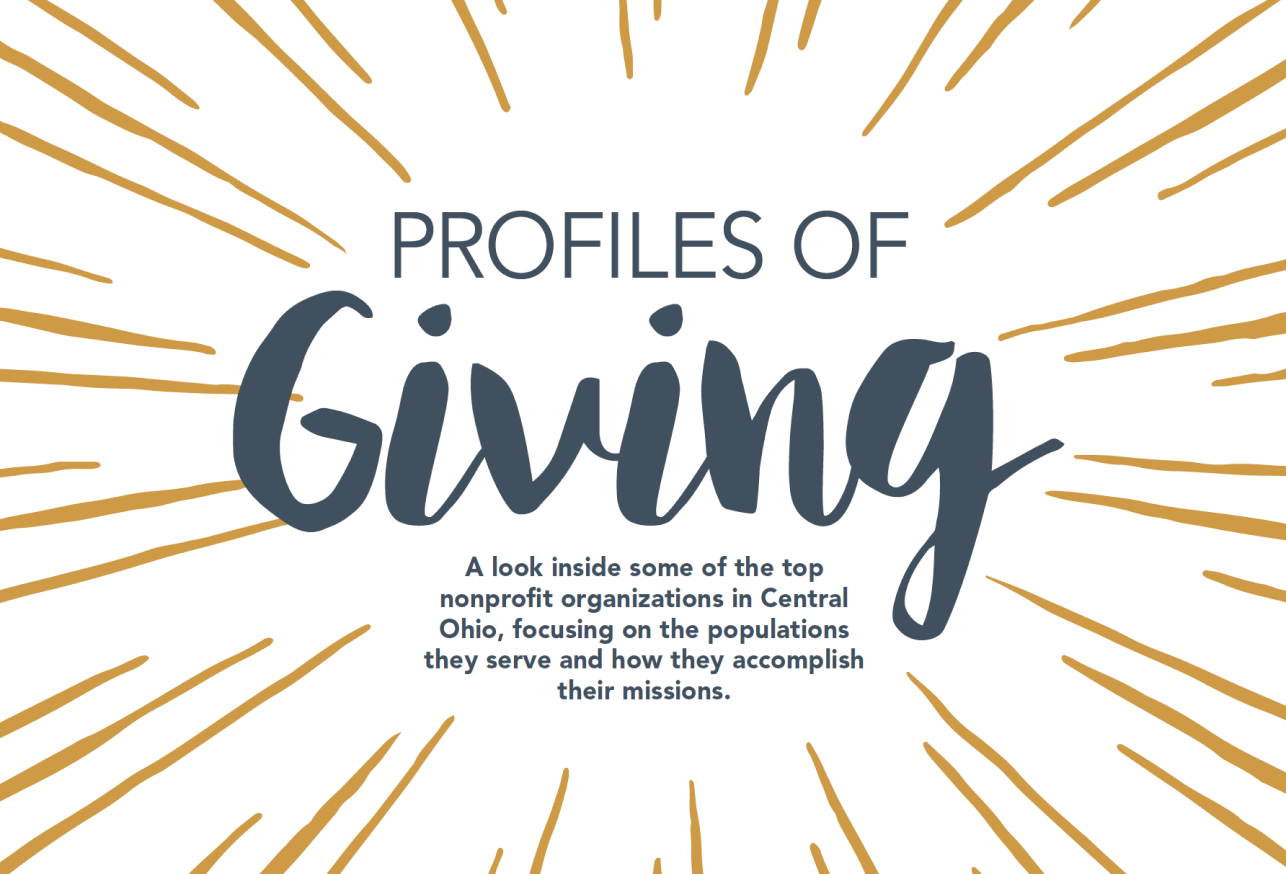 Columbus Monthly Giving Report: Hope Hollow Feature
Demand for services is growing. Hope Hollow provided 300 nights of lodging in 2015, and in 2018 the nonprofit will provide more than 1,200 nights of lodging, as well as thousands of dollars a month for food and transportation assistance.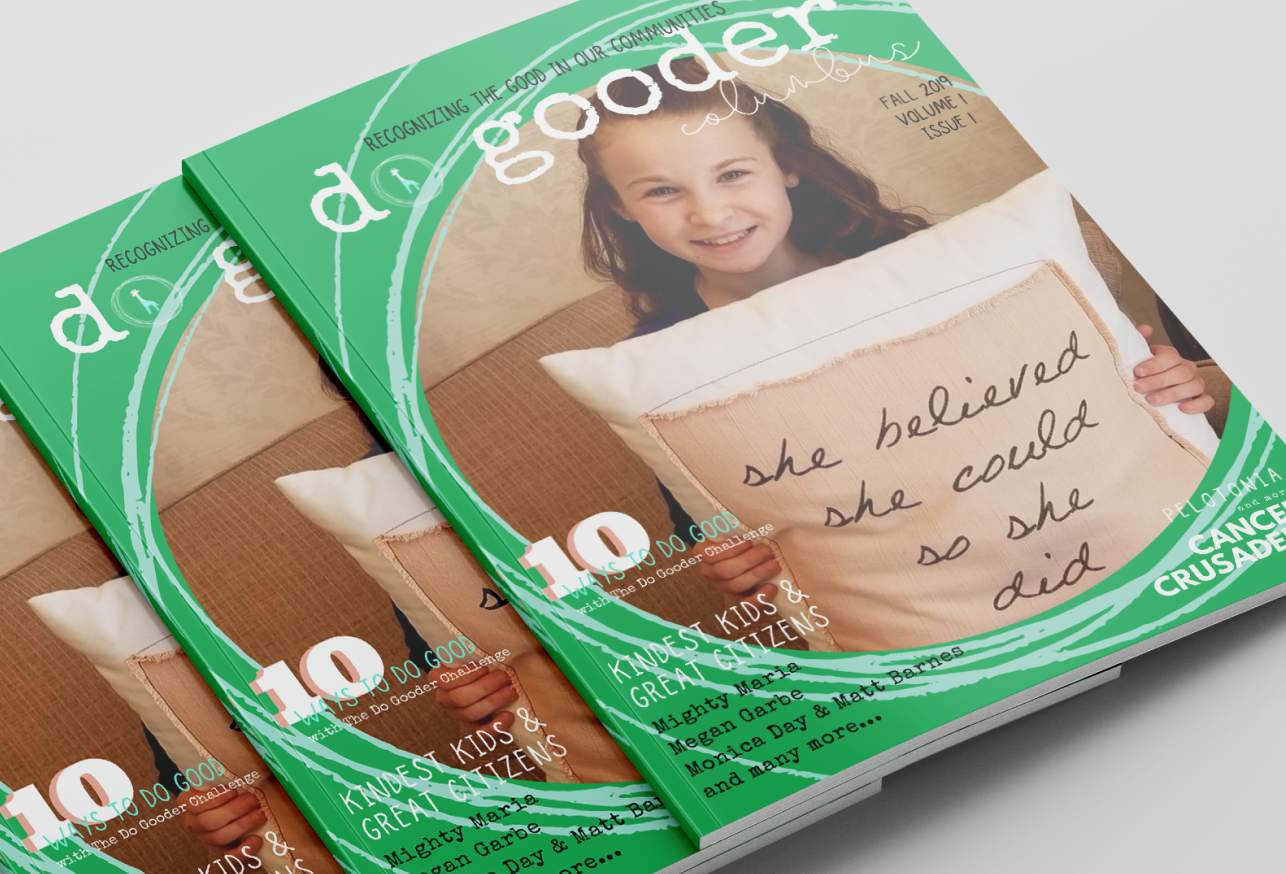 Do Gooder Magazine: Cancer Crusaders — Hope Hollow
Although Hope Hollow started small, as the Clarks hosted families in their home, they quickly noticed a need in the community that reached much further than their walls could accommodate. Jane and Kevin receive referrals for guests through local hospitals and social service organizations. Last year, Hope Hollow was able to provide more than 1,100 nights of rest for families in financial need seeking medical treatment in Columbus.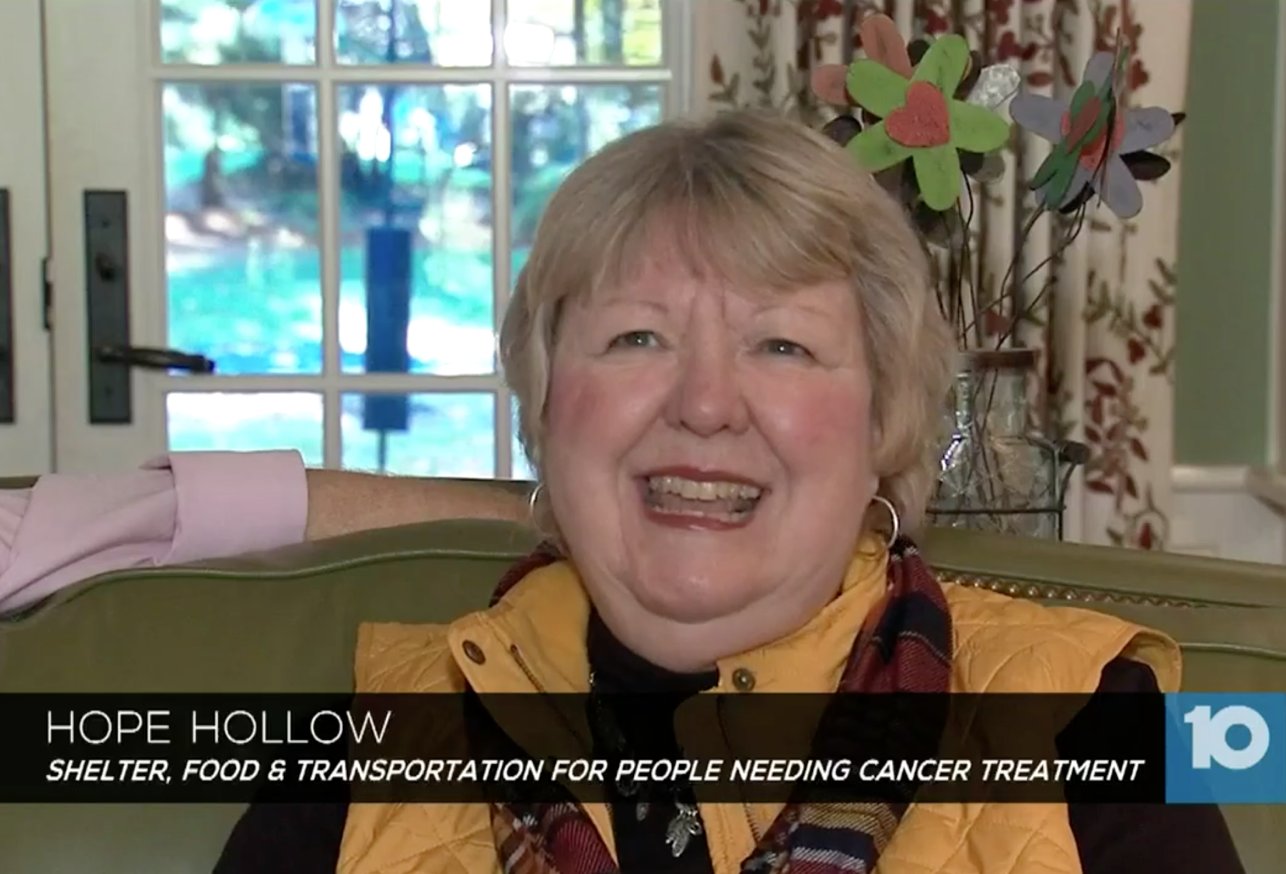 WBNS 10TV: Hope Hollow Feature
Learning of a cancer diagnosis can be one of the most difficult events in life. For families facing the disease and considering treatment options, it can be a time of overwhelming stress, fear, and sadness.
One central Ohio couple has found a purpose in the pain by providing a home away from home at no cost to cancer patients and their loved ones while they are in Columbus for treatment.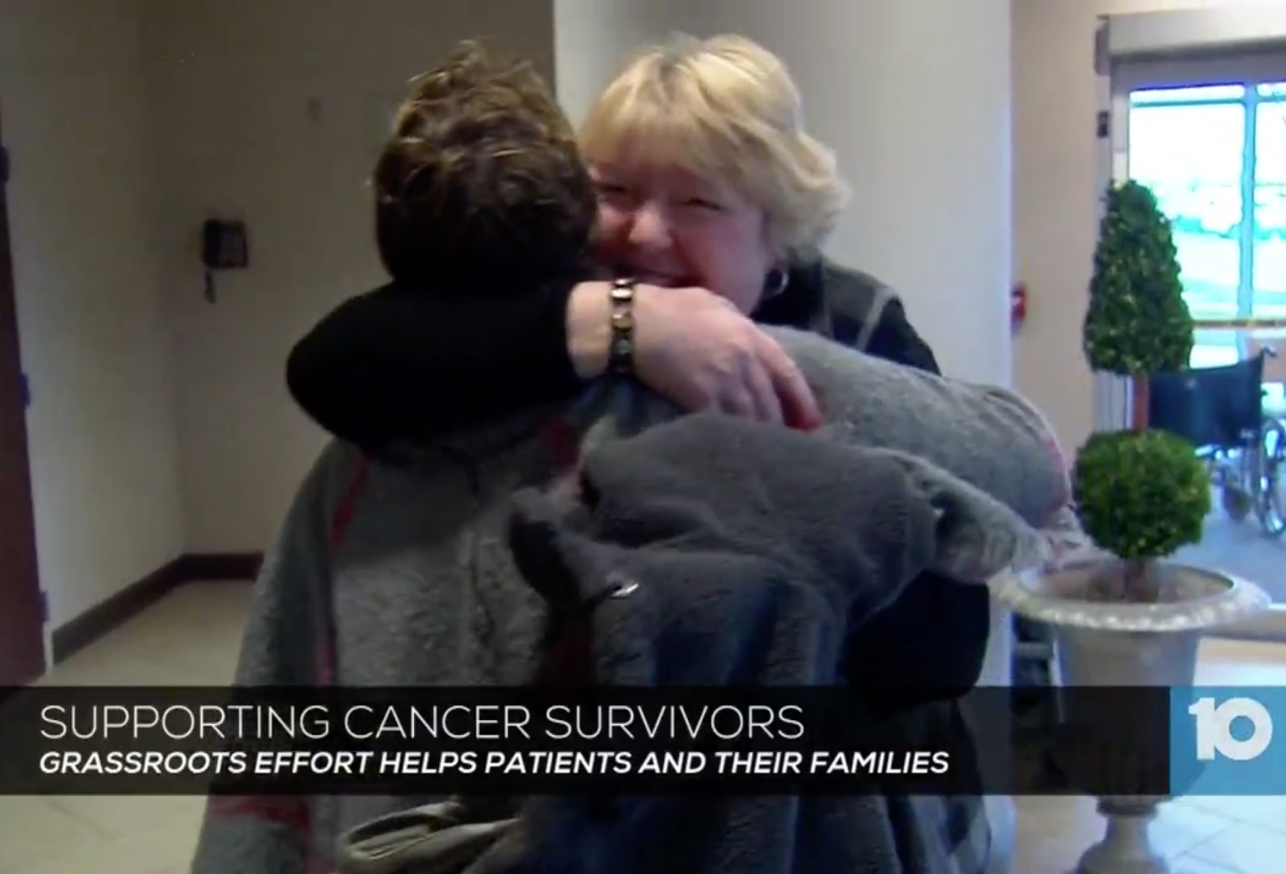 WBNS 10TV: Hope Hollow Helps Cancer Patients with Mounting Bills
Families all over Central Ohio understand the stress and worries following a cancer diagnosis. Cancer survivor Jane Jacquemin-Clark said those concerns often swirl around – not treatment – but expenses.
"It can be overwhelming," Jacquemin-Clark said. "We want those financially stressed families to know we stand with them."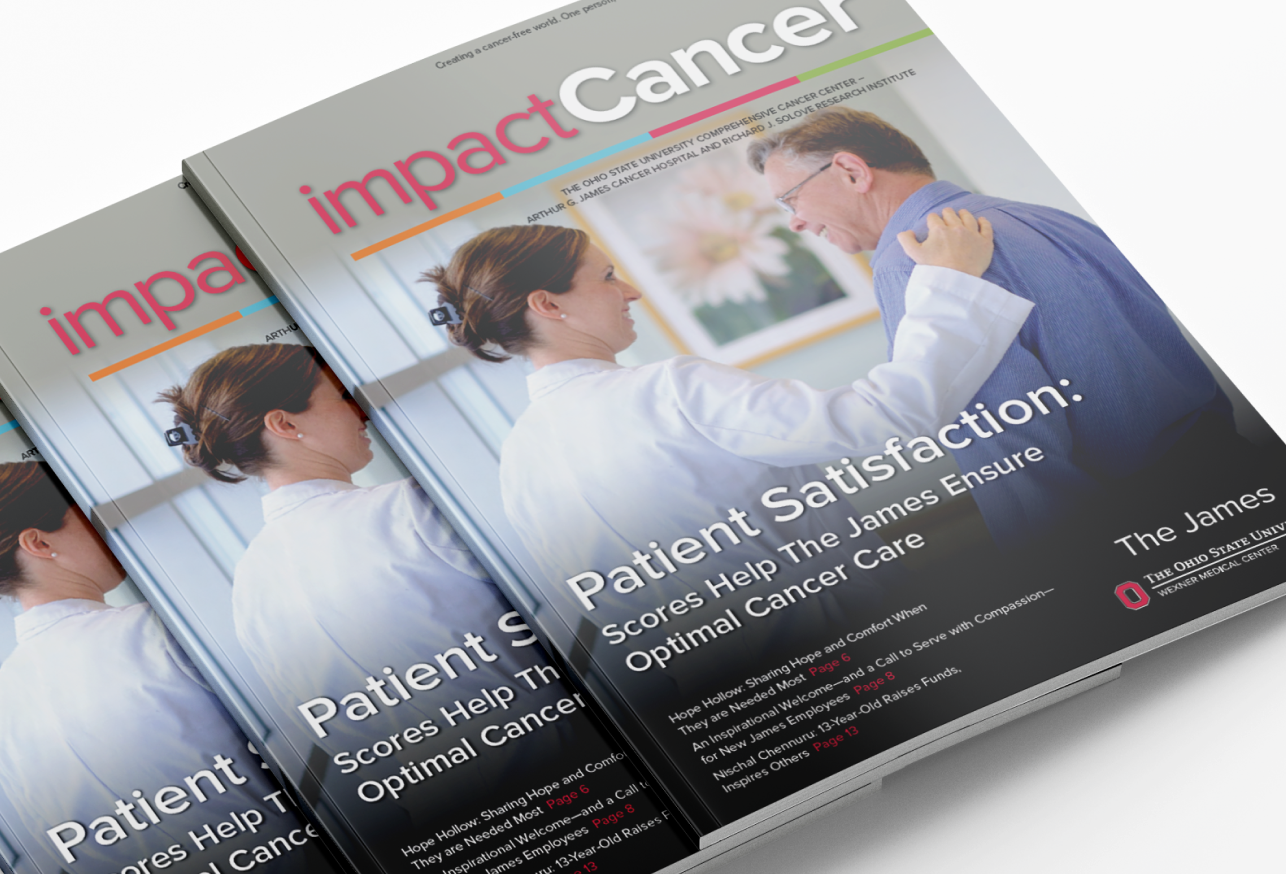 Impact Cancer Magazine: Sharing Hope and Comfort When They are Needed Most
Some couples seek leisure in their retirement: rounds of golf, quiet evenings to themselves. Not Kevin Clark and Jane Jacquemin-Clark, who have chosen a life of service to others.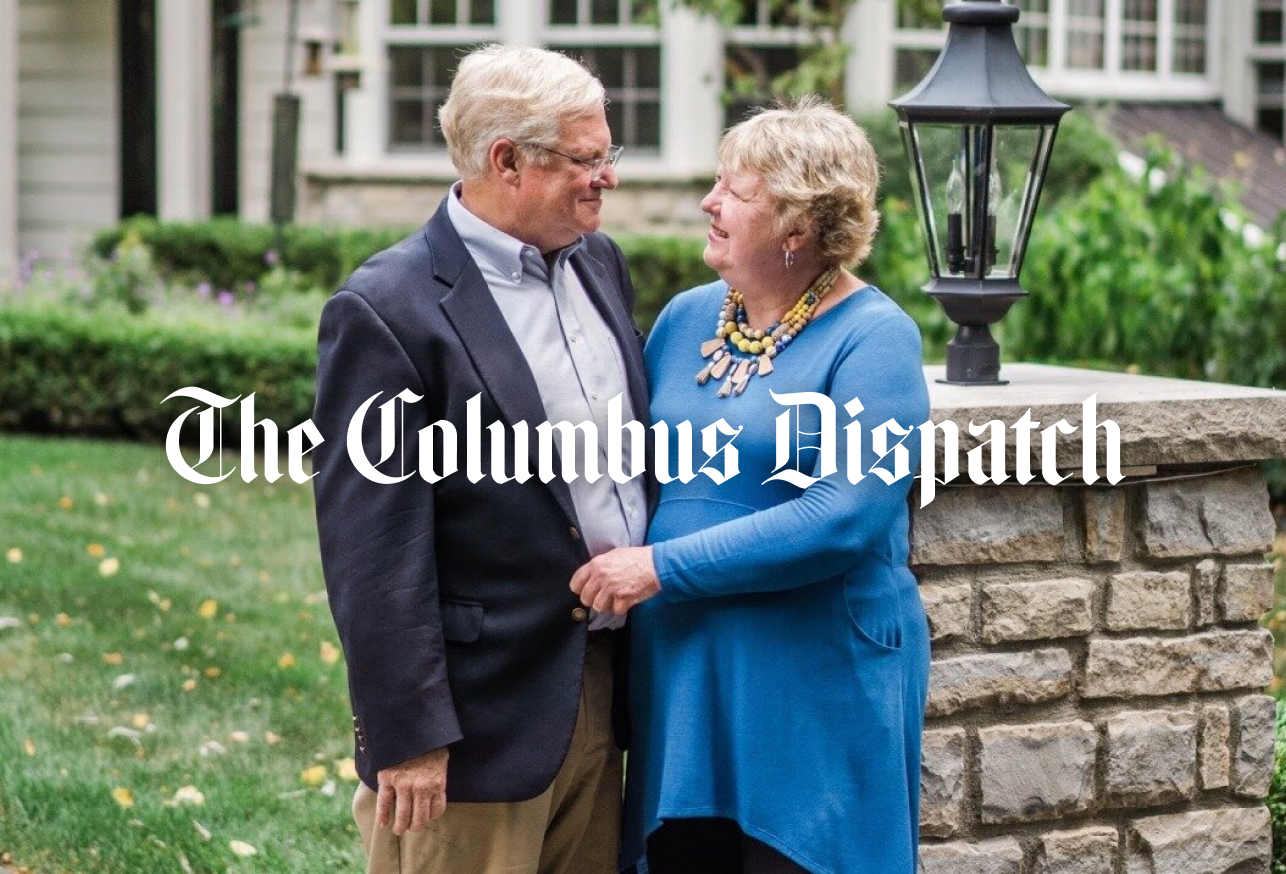 Columbus Dispatch: An Oasis of Grace
With new home, couple expands efforts to comfort families of out-of-town cancer patients.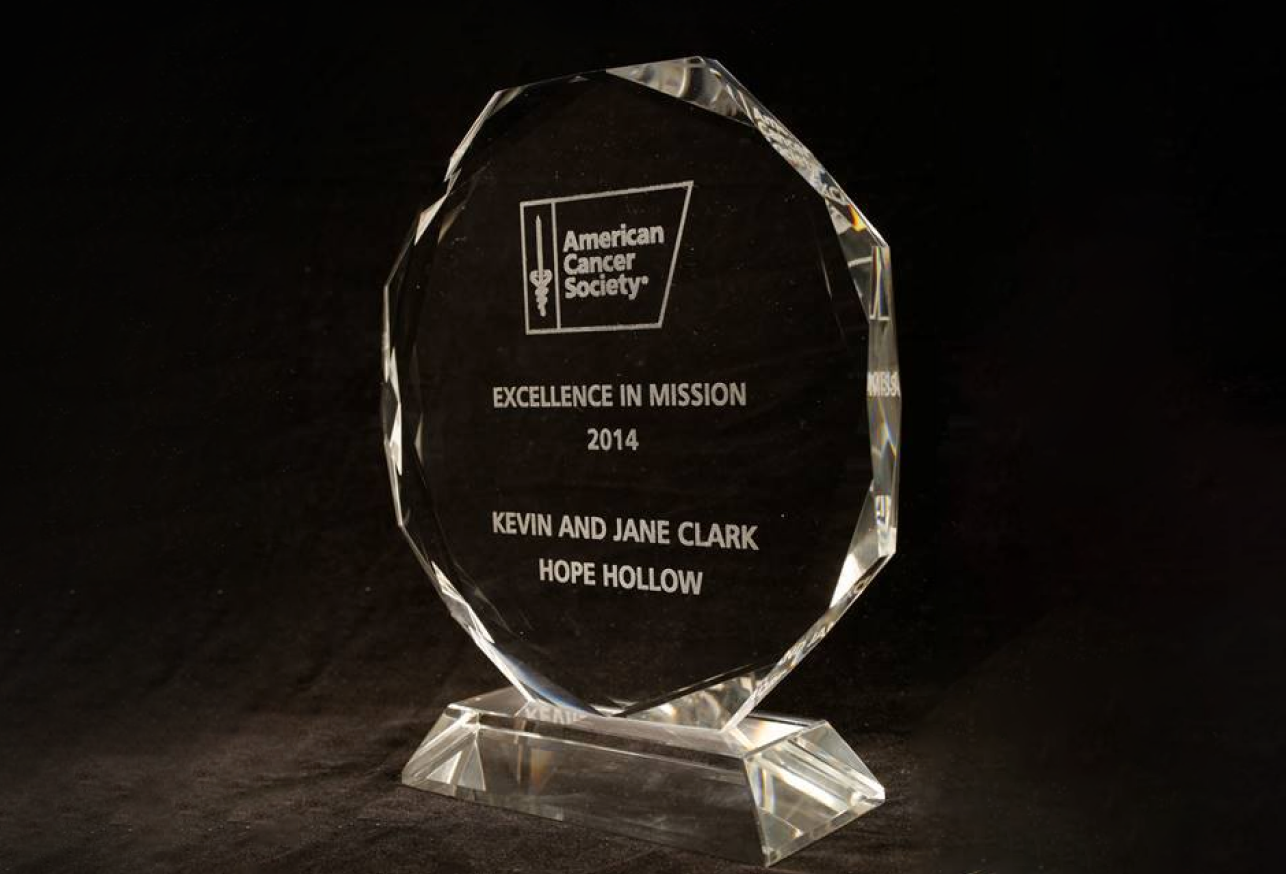 American Cancer Society "Excellence in Mission Award"
On Wednesday, August 19, 2015, Hope Hollow received the American Cancer Society, East Central Division, the Excellence in Mission Award. This award is given to those who make an extraordinary impact on the mission of the American Cancer Society through health initiatives, advocacy or research.
Hope Hollow thanks all those who have and continue to support our mission by your donations, volunteer efforts, and your prayers. Hope Hollow is truly a "we" journey, and could not have been done without all of the love and support that we have received by so many. We are humbled…Thank you!