Sonia Dolinger, Maryland
"Receiving an incurable cancer diagnosis, I quickly found myself feeling alone, vulnerable, frightened, and profoundly sad. Life's previous concerns quickly fell to the wayside while I began the journey with one simple goal: staying alive for my three children.
Embarking on a challenging treatment journey, I was surprised and completely humbled by the GOODNESS with which I was met when perfect strangers, Kevin and Jane, Founders of Hope Hollow, walked into my life offering not only lodging but encouragement, companionship, understanding, and love.
I often say there is nothing good about a cancer diagnosis, however I have found and been blessed with tremendous GOODNESS in my journey. Jane, Kevin and Hope Hollow embody this goodness in meeting the needs of those most vulnerable with love and compassion. I now consider them my "Columbus Family" and am forever grateful for everything that they have done for me and my family!"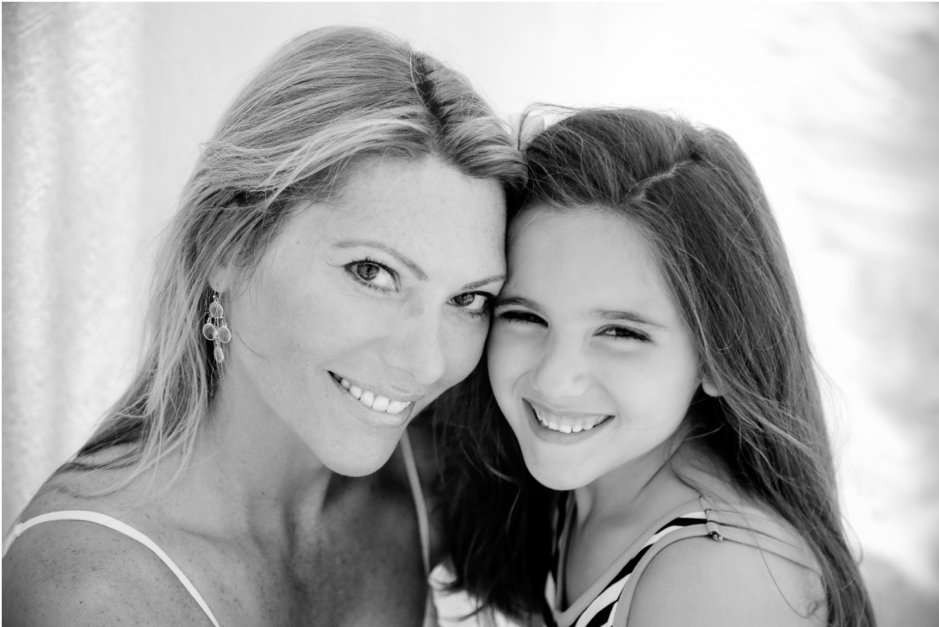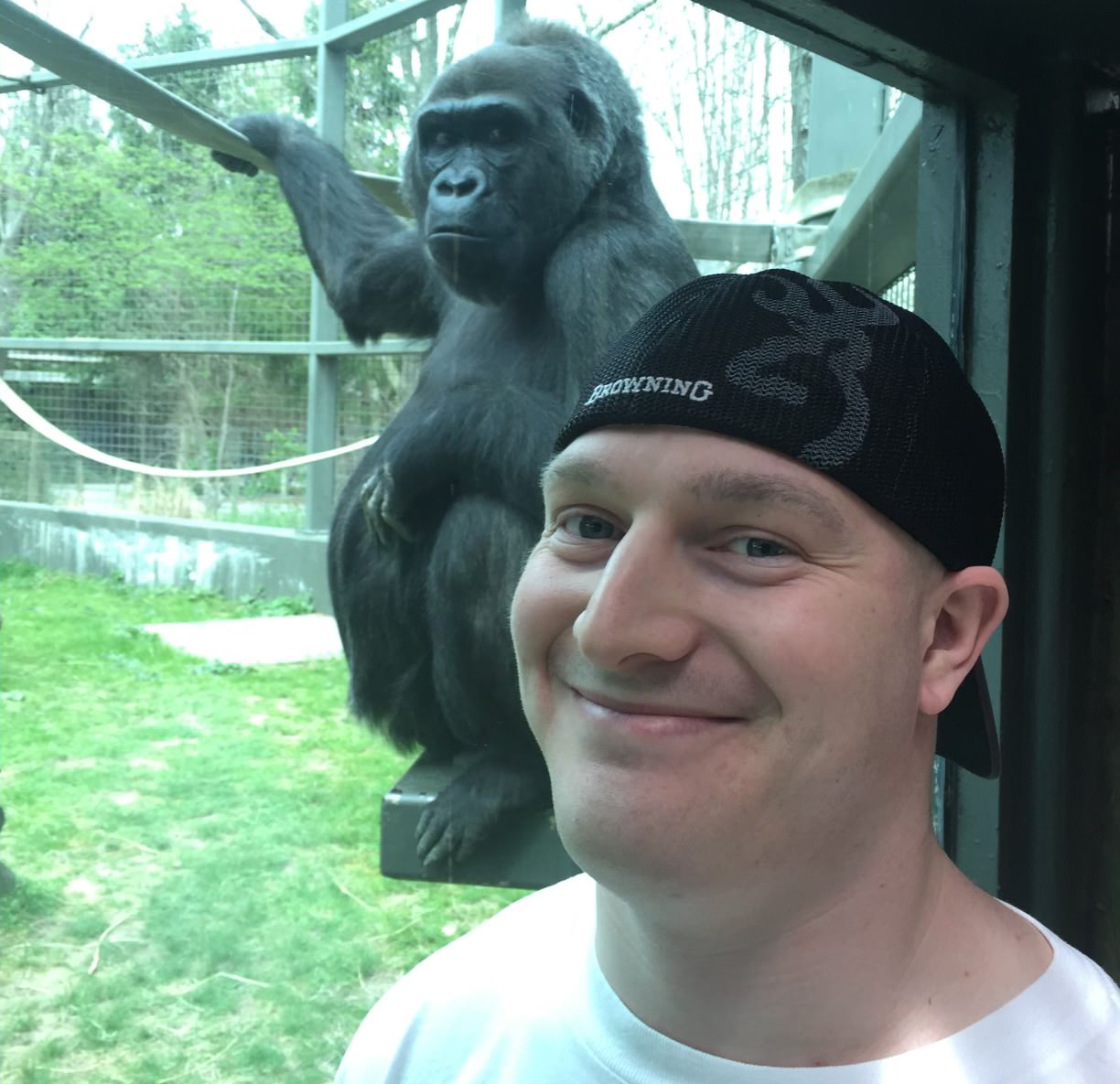 Loraine Coffman, Virginia
"Hope Hollow was a support to my son Cody and I during his journey with cancer. Cody was diagnosed with Ewings sarcoma …a type of bone cancer. Hope Hollow helped us with lodging, gasoline, and food. Kevin and Jane offered to take us on a "behind the scenes" experience at the Columbus Zoo… Cody was hesitant and anxious to go because of the seizures he had been having. I convinced him to go, and I will never forget that day.
He smiled a smile I hadn't seen in a long time…he enjoyed that day so much. Kevin and Jane treated us with kindness and showed us genuine caring. When you are on the road called cancer it can be a very lonely walk…people start to dwindle away with their calls and visits. Kevin, Jane, and Hope Hollow gave us more that day than they will ever realize. They gave Cody a day to feel normal and to forget, for a snippet of time, that he was dying. There is so much more I could share but I hope all know that Hope Hollow does so much to help people in need. We can never thank them enough for all that they did for us!"
Elise McQuain, West Virginia
"We are so grateful to Hope Hollow for their generosity in providing lodging during our daughter's chemo treatments! We are incredibly appreciative!"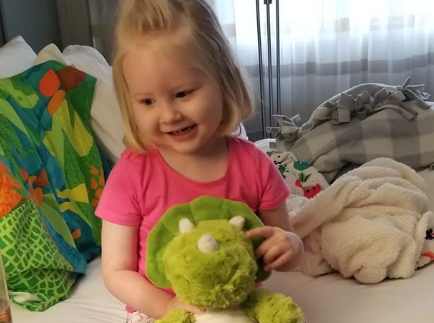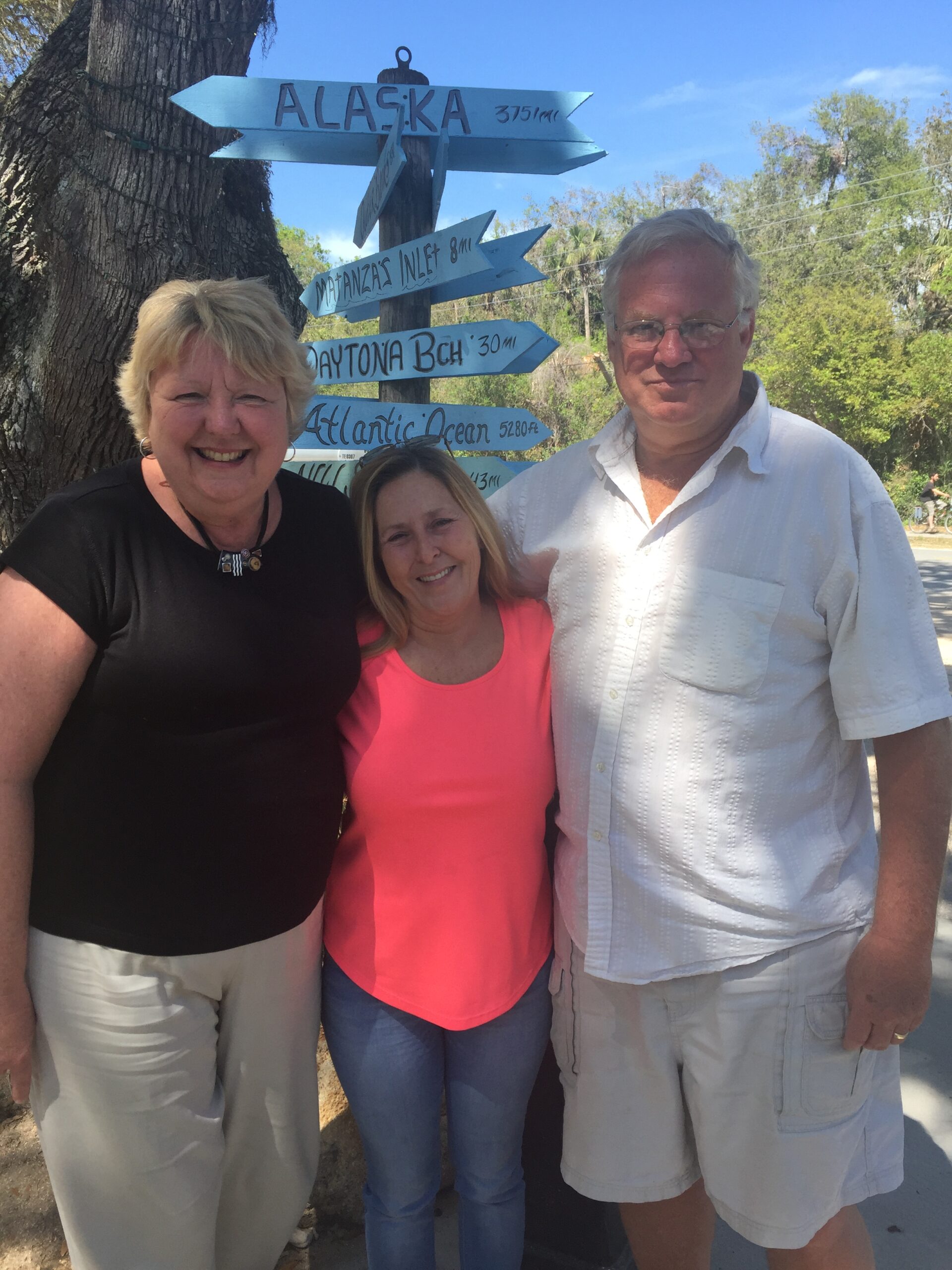 Kathy, Ohio
"Dear Mr. & Mrs. Clark, Just had to send a huge 'Thank You' from not just me but from all the hard-working families that have had their whole life pulled right out from under them from this horrible disease called CANCER. I had to take the time to say thank you as I would have had to sleep in my car for several nights if not for your kindness.
I come from a small farming community and Columbus is scary when you're a woman by yourself.  Your help is so appreciated by my husband and me and I'm sure by many others. Please continue to help people like me that have felt like their life is nearly over. Thank You Again! You Are Both Great Persons. 'IT'S PEOPLE LIKE YOU WHO MAKE IT POSSIBLE FOR PEOPLE LIKE ME TO BE THANKFUL FOR PEOPLE LIKE YOU.' Thank You!"

"Thank you does not seem enough when someone comes into your life and helps you when you are hurting. That is what Hope Hollow has done for us, while Tom was being treated at the OSU James Cancer Hospital. Our prayers and thanks are with you."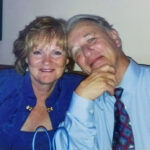 "Hope Hollow reached out to my mom and dad and truly helped them when there were no other options for them. My mom feared she would have no place, while in Columbus, to stay while Dad was at the OSU James Cancer Hospital receiving and recovering from his Bone Marrow Transplant. Kevin and Jane were a true blessing to my parents, as well as our entire family.  After their help my mom could focus on Dad and his recovery and we, the family, 2 hours away could stop worrying about where Mom was going to be and about her safety knowing she would be fine. God Bless Hope Hollow, God Bless you Kevin and Jane!!!!
Dan's Daughter, Shawn
Kevin & Jane, we are so grateful and appreciative of your generosity.  You will never know just what this has meant to us during this trying time. When all resources failed, God placed you in our lives .We thank you for your constant prayers, they are like precious gold to us. Our hearts have been overwhelmed with your giving, compassion, and concern. Thank you again for being an extension of God's love and care, we pray for God's blessings upon you and Hope Hollow."
"It goes without saying that "thank you" is just not appreciation enough when the mountain is being climbed and the valley is so deep. Yet it is those two words, "THANK YOU", that I express to Mr. & Mrs. Clark and the Hope Hollow organization for all they do to help others at such a critical time…they will be embedded forever in my heart. It is God alone who can express to their hearts what our "thank you" really holds. It is presented with tears and much humble gratitude. I will pray for Hope Hollow for as long as I live. It is also refreshing to know of a place you can donate that will do what they say, and it goes for what really matters in life—LIFE!!! From our hearts to yours…thank you!"
"Thank you so very much Hope Hollow! My husband and I came to Columbus, Ohio from Wheeling, West Virginia for cancer treatment and your kindness and generosity overwhelmed us! I was diagnosed with cervical cancer in October of 2014 and received my last two weeks of  treatment at the OSU James Cancer Center in Columbus, Ohio. Hope Hollow helped us with lodging expenses and Kevin and Jane even offered to take us out to dinner! Unfortunately, our schedules did not allow us the opportunity to have dinner or personally meet Kevin and Jane, but numerous phone conversations quickly revealed their kindness! We were so very blessed by them and Hope Hollow and will forever be grateful! May God bless you and what you are doing through Hope Hollow!"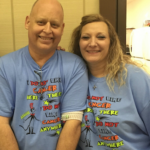 "Though I have yet to meet Kevin face to face, I was blessed to have him be the caring person to help me find a place to stay while my husband Mike, a 6-time cancer survivor, was going to be at the OSU James Cancer Hospital for his 2nd bone marrow transplant. Kevin was so kind and caring. He eased my worries with arrangements for housing while my husband was a patient. With us living 2 hours from Columbus, I needed someplace close to stay. His kindness to others is so genuine and pure. I can't express how fortunate I was to have encountered Hope Hollow. Before I leave Columbus to go home, I will make it my goal to meet Kevin and Jane. God bless."
"You guys are doing a wonderful thing. It makes people feel like there is hope and that there is someone that truly cares. In this day and age, it's hard to find that anymore. Thank you so much again for everything you have done for us."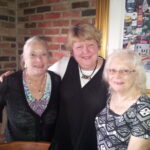 "Thank you so much Kevin and Jane for all you do for cancer patients and their families and for making cancer treatment possible for us. Your help is so valuable in helping fight the battle against cancer. We are grateful for all your hard work, dedication, and love. May you both have many blessings. Thank you so much for helping my mother. It was so very great to meet you, Kevin and Jane.
Thank you for dinner and for the lodging. We would love to stay in touch and would like to meet up with you again. I know we just met but I know you have huge hearts and beautiful souls. I love Kevin's humor and Jane I am so glad you fought your battle with cancer and are winning. It feels like we've been friends for awhile. The two of you made my mother and I feel so comfortable and warmed our hearts. We wish for you the best of luck and blessings to you both. Thank you so much."
"Dear Kevin & Jane, and EACH supporter along the way. It is of utmost importance and necessity that I write this letter to you to try and express from our hearts the sincere gratitude we wish to relay back to your heart. In recent months, my Father was diagnosed with a rare and very aggressive cancer to which five months later he is now Heaven's gain and oh, how we miss him.
Do you know how many "sorry, no ma'am" answers I heard through my literally 61 calls I made before calling Hope Hollow?  Kevin has been the absolute best with communication. He was always there and always listened intently. Kevin's wife, Jane also has been so unbelievable. She reached out during this most traumatizing time. During her calls, we felt there was hope from genuine caring people who could help us. Jane's kindness and genuine compassion was so helpful. When I began the search for help, I expected to MAYBE find a discount here or there, a one-time assist or to be directed to food banks or shelters. I NEVER expected multiple nights of lodging … what a relief.
I cannot give enough praise and gratitude to Hope Hollow and to their donors. I have never come across an organization that worked so diligently to take such enormous stress off an already critically stressful situation when you're told the one you love has brain cancer. To be in such a situation… when you feel that you are at the very bottom … then there's Hope Hollow to pull you up and provide you with a place to stay, transportation, and meals. From a distance, we tearfully hug you with many, many thanks!"
"To Kevin and Jane, what a blessing it was to meet you today. I appreciate the donation that I received to help my dad. You will never know how much I truly appreciate you. Even though you were total strangers as soon as I started talking to you it felt as if I have known you for a while. Thanks again for your kind and thoughtful words, they were really encouraging, and it was truly a godsend that you were sent my way in this time of need. God bless both of you."
"Dear Jane and Kevin, I would just like to thank you for providing lodging for my family and me during my surgery in February! Opening your hearts and home is awesome! Very much appreciated❤️"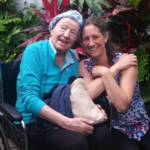 "It's hard to ask for help—even when you need it. It's harder still to find the right way to say, "Thank You" especially when what someone has provided is so important. I recently returned from a trip, perhaps the last trip, to see my mother in Columbus, Ohio, and it wouldn't have been possible without Hope Hollow paying for our accommodations.
My mother will not recover from the diagnosis she has received—that is a hard and heavy fact. That fact, however, is not the whole story, just as this diagnosis isn't the whole story of who my mother is or what her life has meant. The truer and more complete story is that I brought my daughter halfway across the country to say goodbye to "Oma," that I, a daughter myself, got to say goodbye to my mother, and that we three women—three generations—could hold each other in arms and hearts and love. That is the story. That is what Hope Hollow provided.
I have searched for better words, words big enough to hold the depth of care and compassion that Hope Hollow showed me and my family. The only words I can find are what I've shared here with the deepest and most heartfelt appreciation that I can communicate. "Thank You!"
"We are proud people, and we don't like to ask for anything but the folks at Hope Hollow respected us and helped us with support and meals…they never made us feel uncomfortable."
"I can't explain how good it felt to get lodging and moral support the entire time I had to stay in Columbus. Hope Hollow and the Clark's helped us immensely as a family."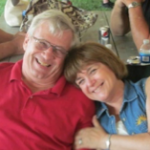 "Although we have never had the opportunity to meet you, we find you both so generous at heart. Your caring hospitality goes beyond what words could express. Our stay at the Hyatt Place was so pleasant and breakfast was tasty. Our prayers for you as you help others in need. You offer such generosity and caring to those who travel from a distance. From the bottom of our hearts ~ we thank you."
Gary and AnnaGrace
We would like to "THANK" Jane Jacquemin–Clark, Kevin Clark, and all of Hope Hollow's donors for your generosity! My wife and I are so appreciative and grateful to Hope Hollow for all you have done for us. 
Your kindness shown to me while I was going through cancer treatment has blessed me to no end. I would not have been able to receive my radiation treatments or been able to afford the nice and quiet hotels…which helped us to avoid all the tiresome trips traveling from our home to and from Columbus! 
We think it is important to let you know our financial picture because your support and help has been so timely! Since I became ill 3 years ago, my pension has been our only source of income. Payments for surgeries, treatments and medications have brought on some difficult times for us. Your help has brought my wife and I much peace and comfort. 
We thank God for our prayers being answered and how evident it was that the Lord is working through Hope Hollow to bring us, and many others comfort and support! 
We pray for continued blessings for your charity and for so many others that you have and will help in the future! 
May the Lord continue to bless all of you that make Hope Hollow's support possible for cancer patients!